how i wear: print on print, elephant shirt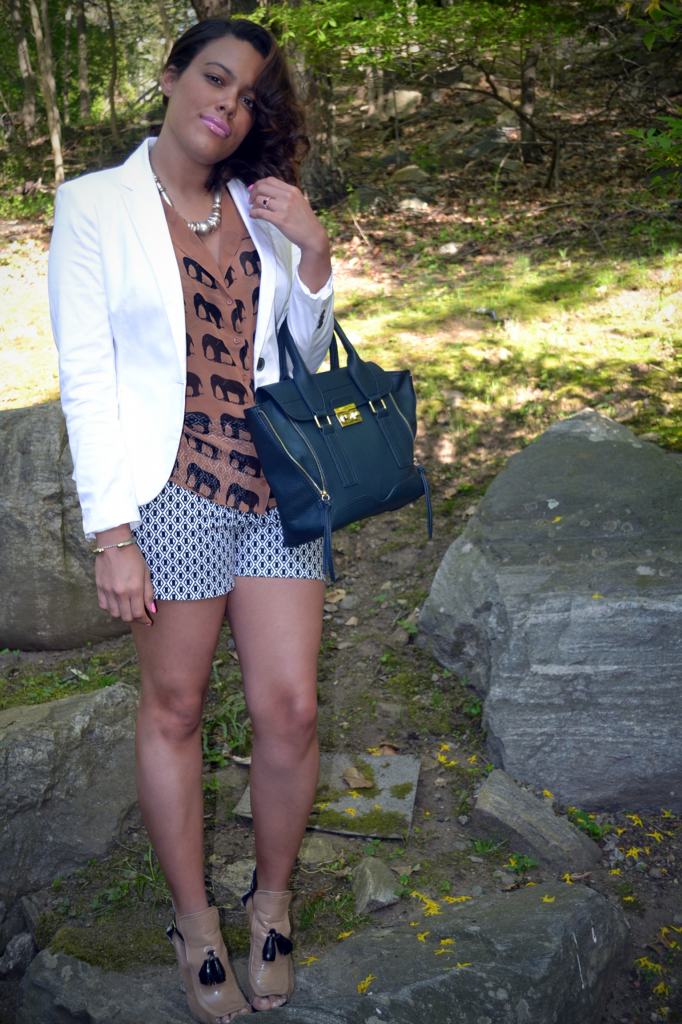 Hello there! Forgive me for my lack of posting, but this week has been a painful one. Suffice it to say, dressing even somewhat cute has been the last thing on my mind, with sleep being the very first. That's why I love accessorizing. Add a chunky necklace and some bright lipstick, and your coworkers (or peers) will think you actually tried. Throw a little print-on-print in the mix, and you'll really throw 'em off!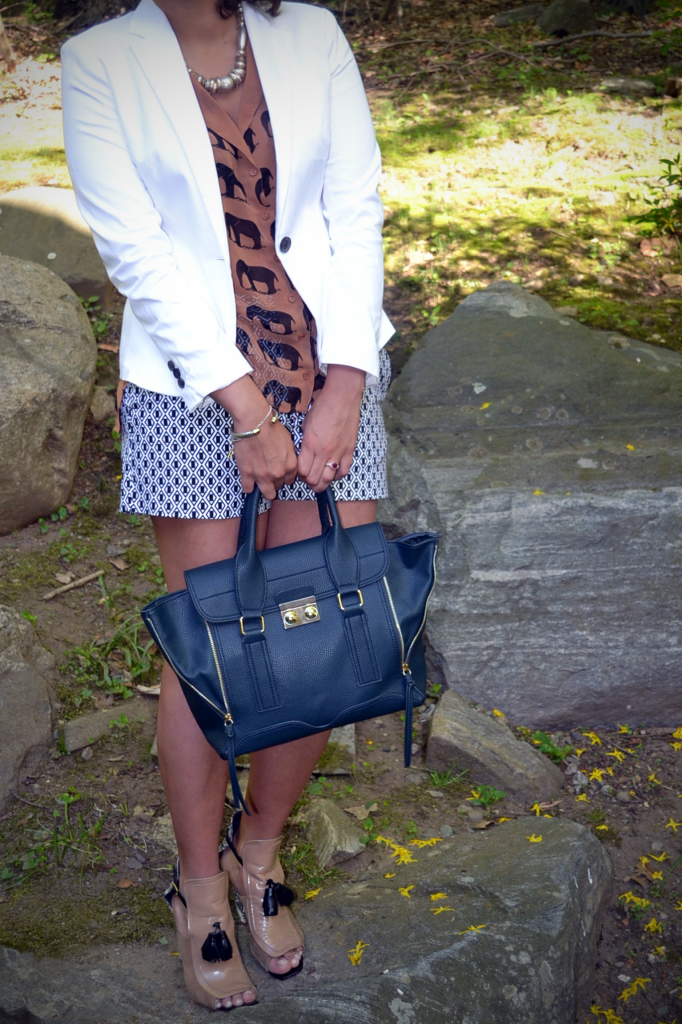 What do you guys have planned for the long weekend? You know where to find me... Hitting up some of the amazing sales, obviously!
What I'm Wearing: Forever 21 Top Joe Fresh Shorts Zara Shoes + Blazer (old) JustFab Bag MAC "Snob" Lipstick