Back to Basics: Wardrobe Essentials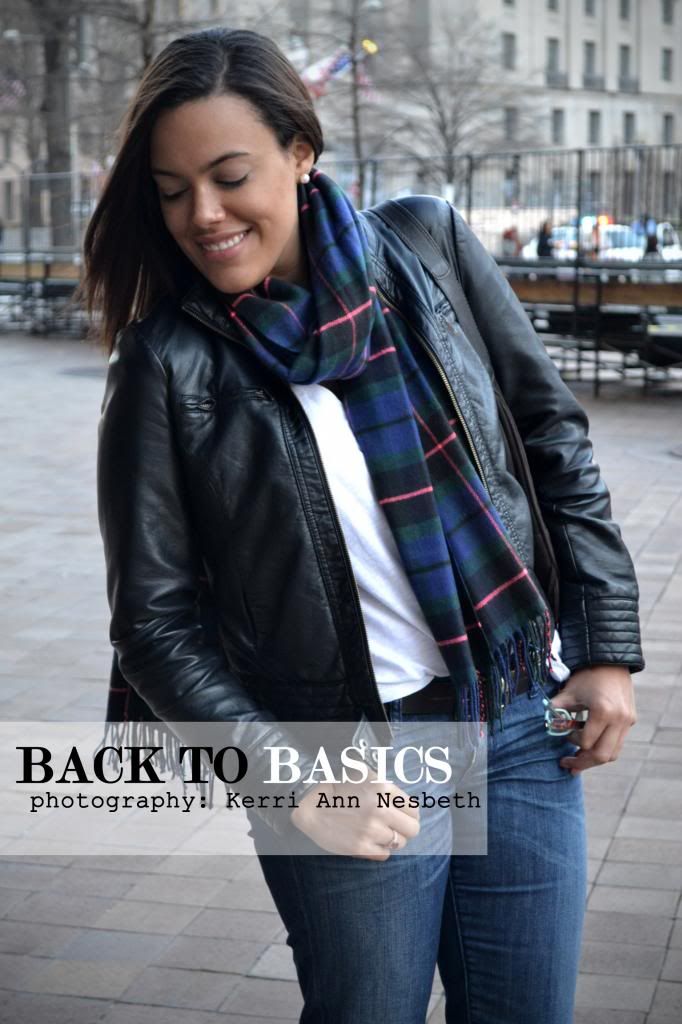 My best friend and I took a trip down to DC almost two weeks back now for inaugural weekend. It was my first time visiting, though I'm sure it won't be my last—I'm already planning the next trip!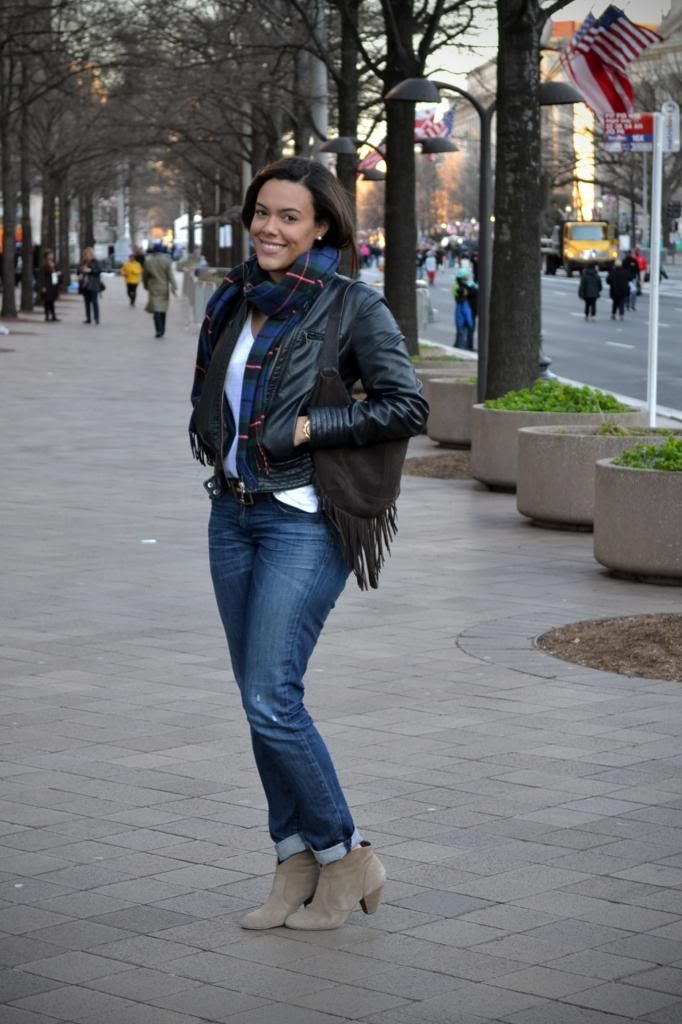 Since I didn't know what to expect—not to mention the fact that I had very limited packing room—I brought a handful of essentials that got me through the long weekend: two basic T-shirts, my trusty leather jacket, boyfriend jeans, my favorite suede booties, and two patterned scarfs.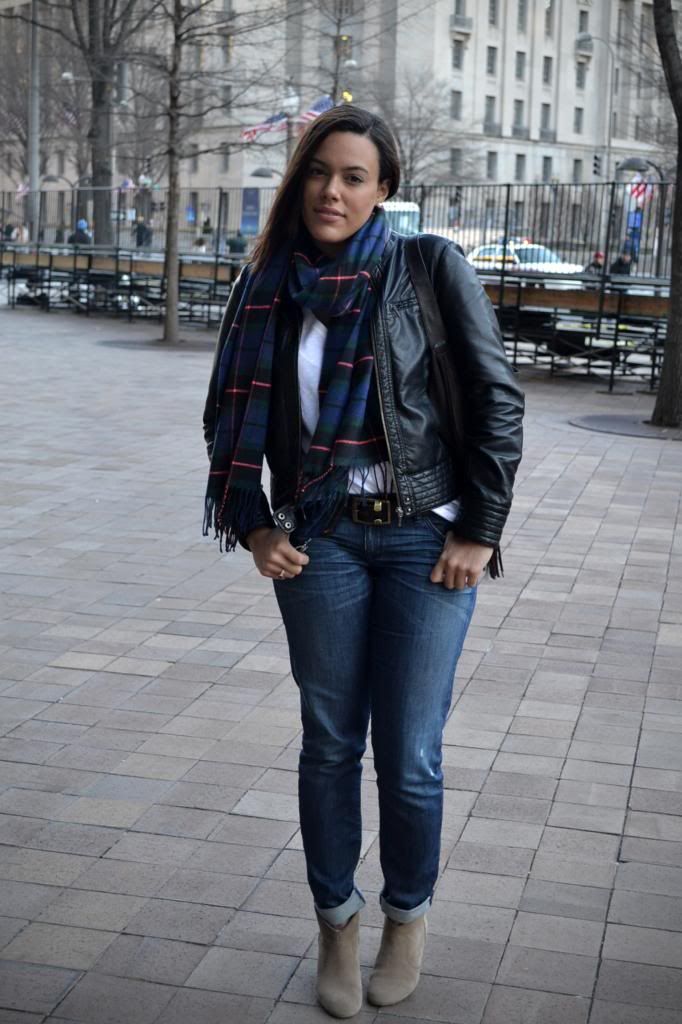 To change up my look for nighttime, I also brought along my faux leather shorts, black booties, this colored blouse, and an assortment of different lipstick colors. What are some of your travel-friendly basics?