A Layered Look: Tweed and Polka Dots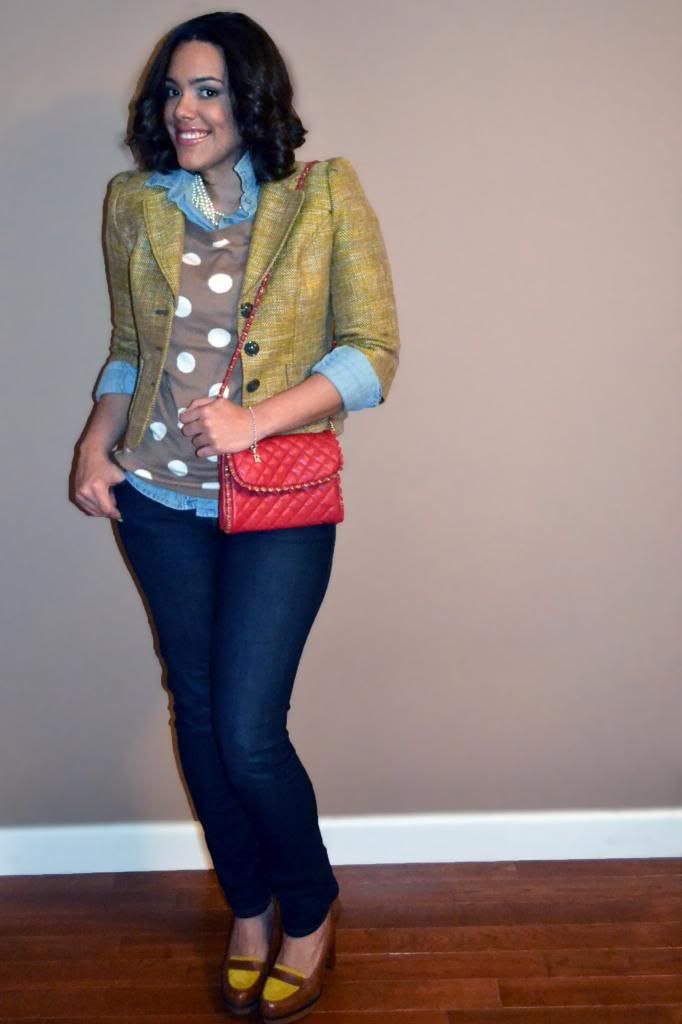 I love a good layered look and, you know me, the more patterns and textures I can throw in there, the better. And, though I'm not (by any means) the "match-y, match-y" type, I really like how this outfit turned out. When in doubt, turn to the color wheel to see which colors pair nicely together.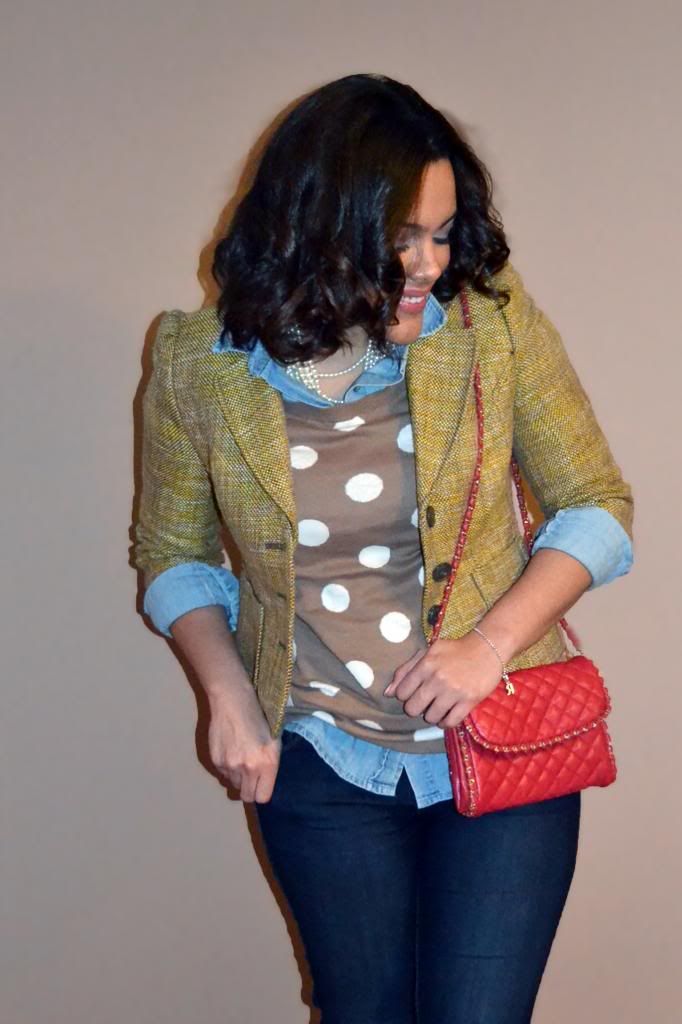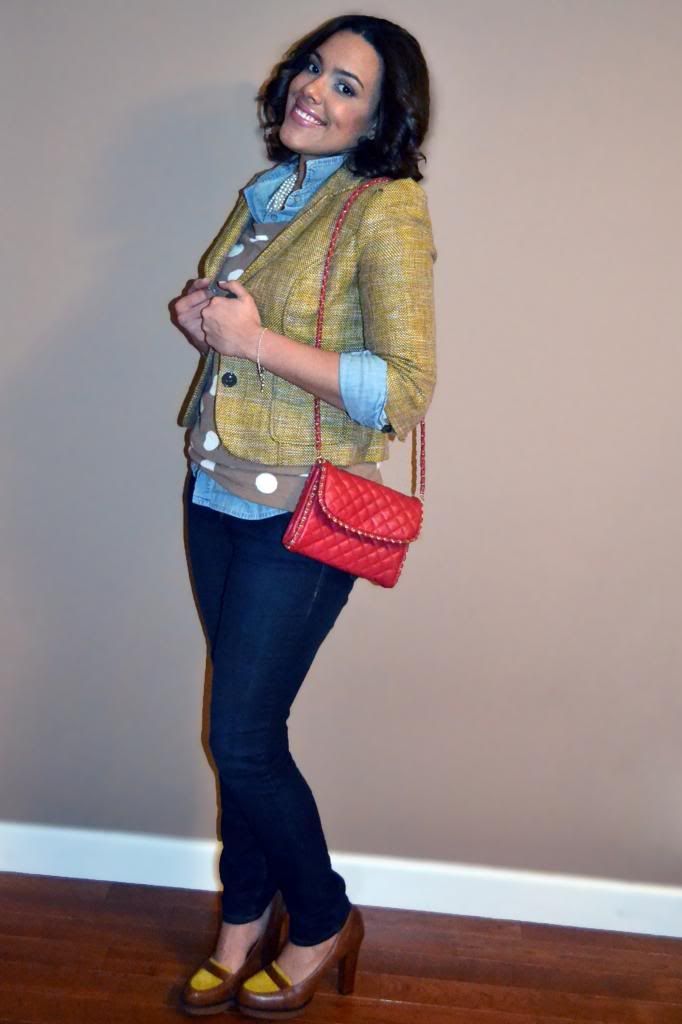 | Old Navy sweater | Forever 21 denim shirt | The Limited tweed jacket + skinnies | Nine West shoes | Mango bag |
Hope everyone had a great weekend, and an even better week ahead!