How I Wear: Metallic Sweater + Black Jeans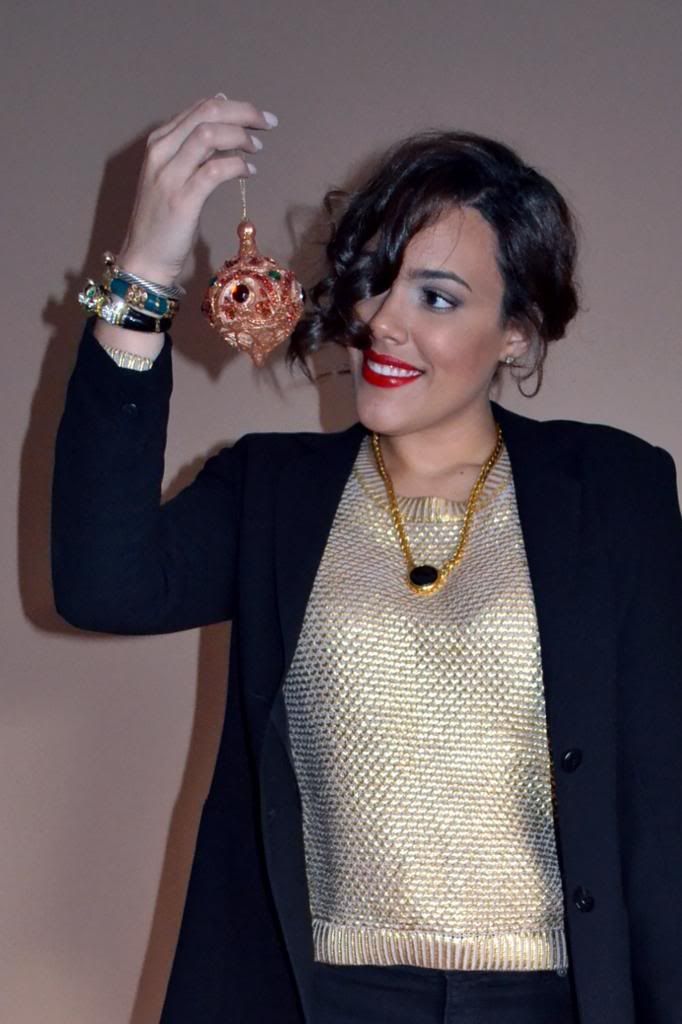 I couldn't possibly do a Holiday Lookbook series without including some sort of metallic, over-the-top, in-your-face piece. This gold spray-painted sweater is just that, but in an ultra-chic kind of way. To tone it down a bit, I chose to pair it with black skinnies and a blazer that's on the longer side, which makes the look more streamlined. Remember this trick here? The longer length also brings me in at the hips a bit, creating the illusion of smaller hips.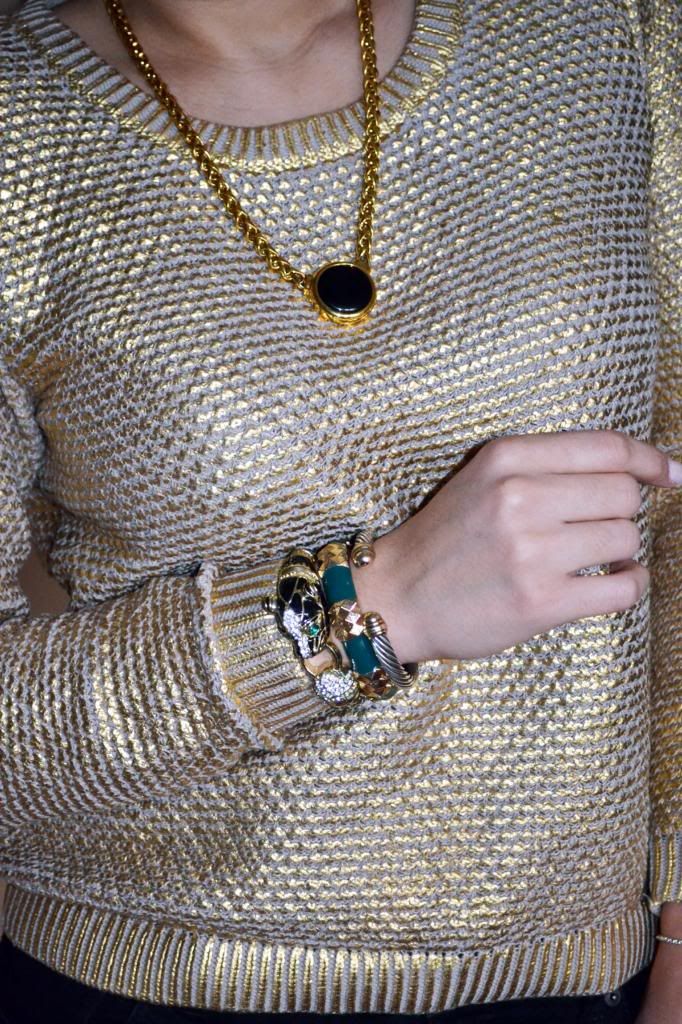 This look would be ideal for a more casual outing this season. The red lips add that extra holiday-appropriate pop! Oh, and remember how I styled this same necklace (from my mom's vintage collection) with a brooch here? How's that for a two-in-one?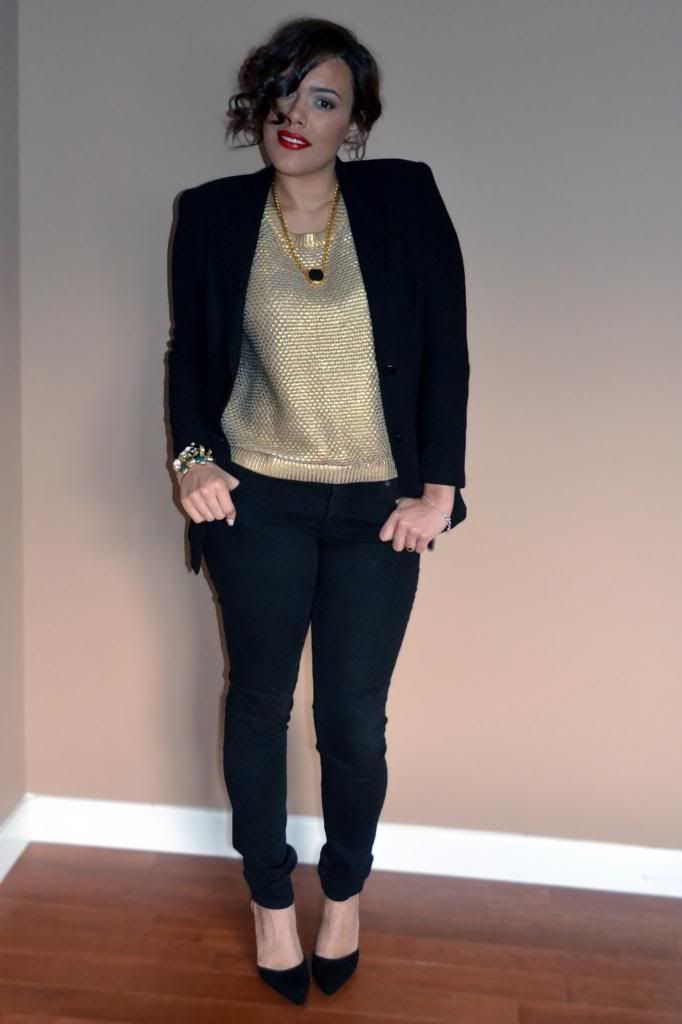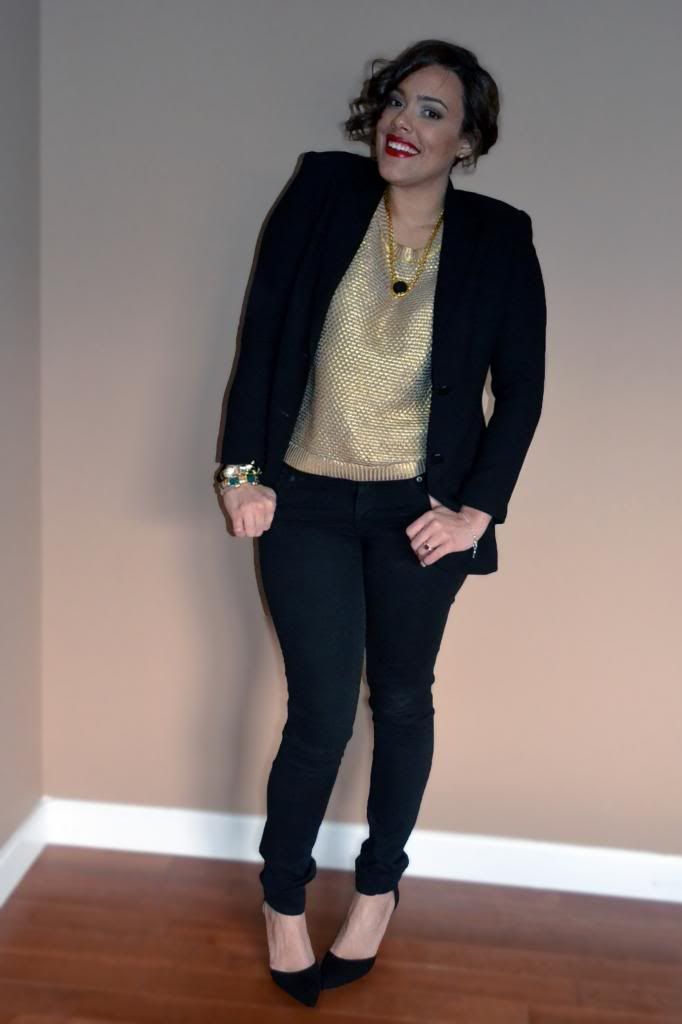 The Limited jeans | H&M gold sweater | Thrifted blazer | Zara shoes | Vintage necklace (also here) | Cosy bangle | Forever 21 bracelets | MAC "Red" lipstick
Stay tuned for my last holiday-themed post tomorrow!
xx