What to Wear for Thanksgiving (3 Budget-Friendly Looks)
Whether you're spending Turkey day at home with loved ones, or going to a fancy dinner party this year, I've got you covered with three budget- and tummy-friendly (thank me later!) outfit options. Personally, I'll be sporting something like option two since I'm staying in and slaving over the stove (read: watching my mom make a delish Thanksgiving meal).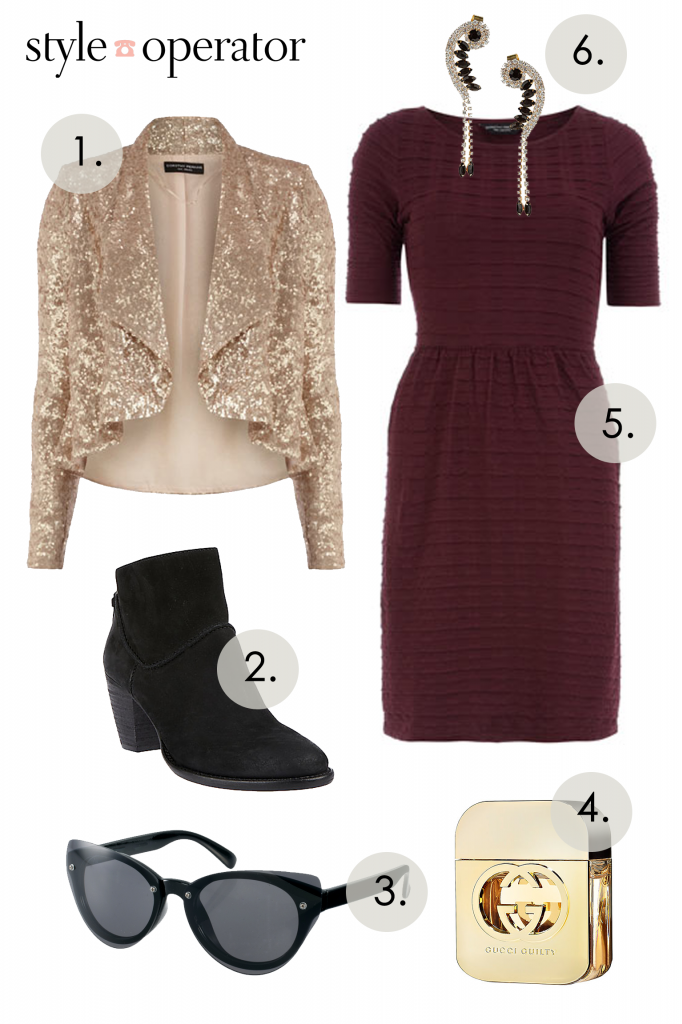 1. Sequin Jacket 2. Suede Booties 3. Cat-Eye Sunnies 4. Perfume (my fav fall fragrance!) 5. Flare Dress 6. Ear Cuff Earrings
1. Tinted Lip Treatment 2. Wrap Watch 3. Oxford Ankle Boots 4. Tortoise Sunnies 5. Denim Shirt 6. Oversize Sweater 7. Burgundy Skinnies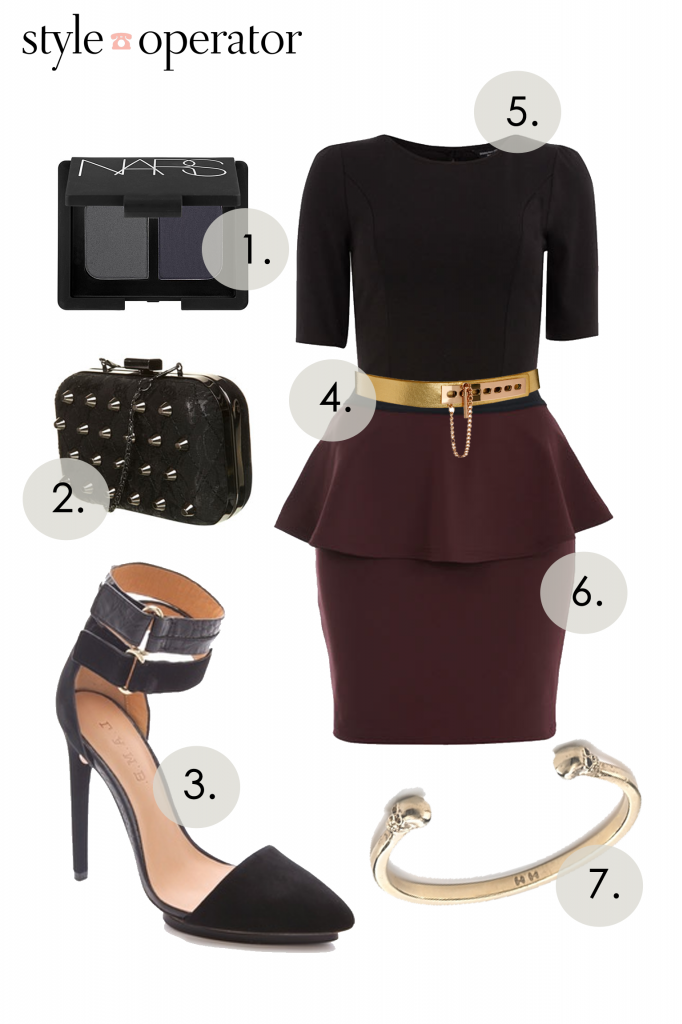 1. Smokey Eye Duo 2. Studded Clutch 3. Ankle Strap Pumps 4. Chain Link Belt 5. Peplum Top 6. Peplum Mini Skirt 7. Skull End Cuff
Are you planning on going Black Friday shopping this year? If so, let me know in the comments below what stores you plan on hitting first!