Sale Alert: Nine West
If you haven't heard yet, Nine West has an amazing sale going on—right now! All items (even sale!) are buy one, get one 50 percent off. And, since I know you're dying to know, here are my picks, which I will be styling on here very soon: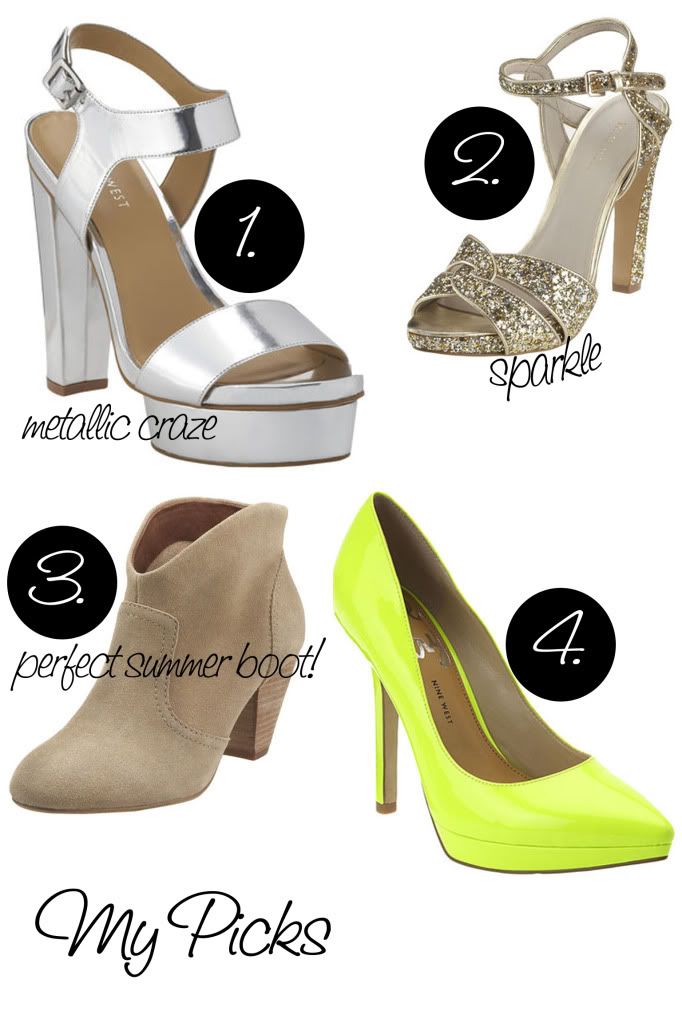 1. Fastlife—Silver  2. Hotlist—Gold Silver Glitter 3. Honey—Taupe Suede 4. Love Fury—Neon Yellow 
The good news? All but one of my items were on sale—score!
In other news, Style Operator finally got a makeover! What do you think? Did you notice the new "pin it" function on my photos? I would love to hear your feedback! I'm also working on implementing an editorial calendar to add content on a more regular basis, so please do let me know if you have any suggestions.
Happy weekend!
S.O.