Spring-ter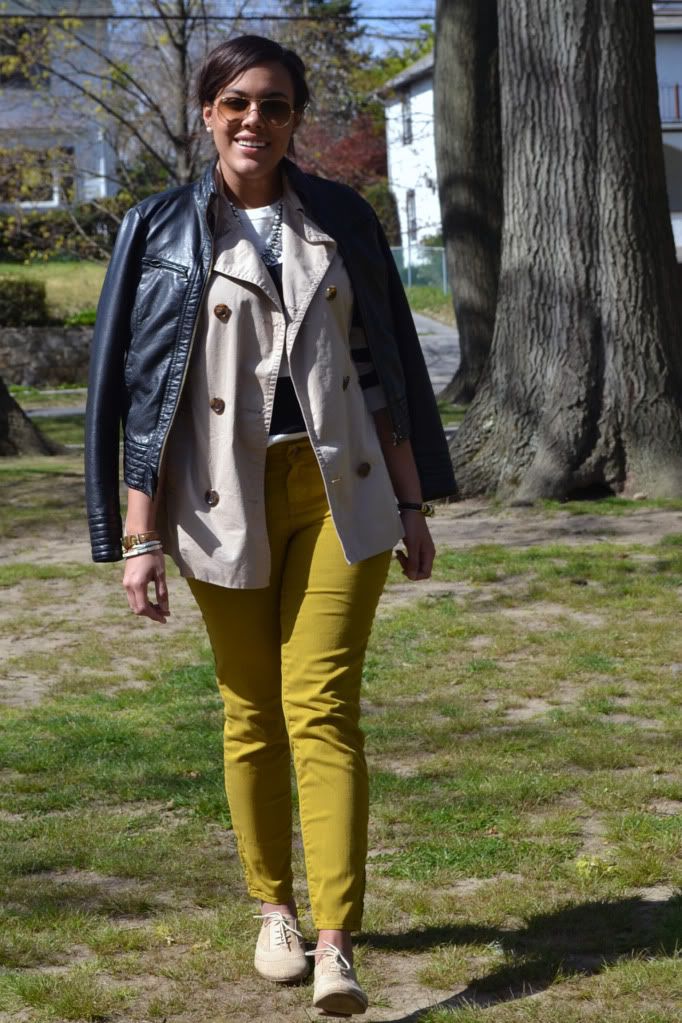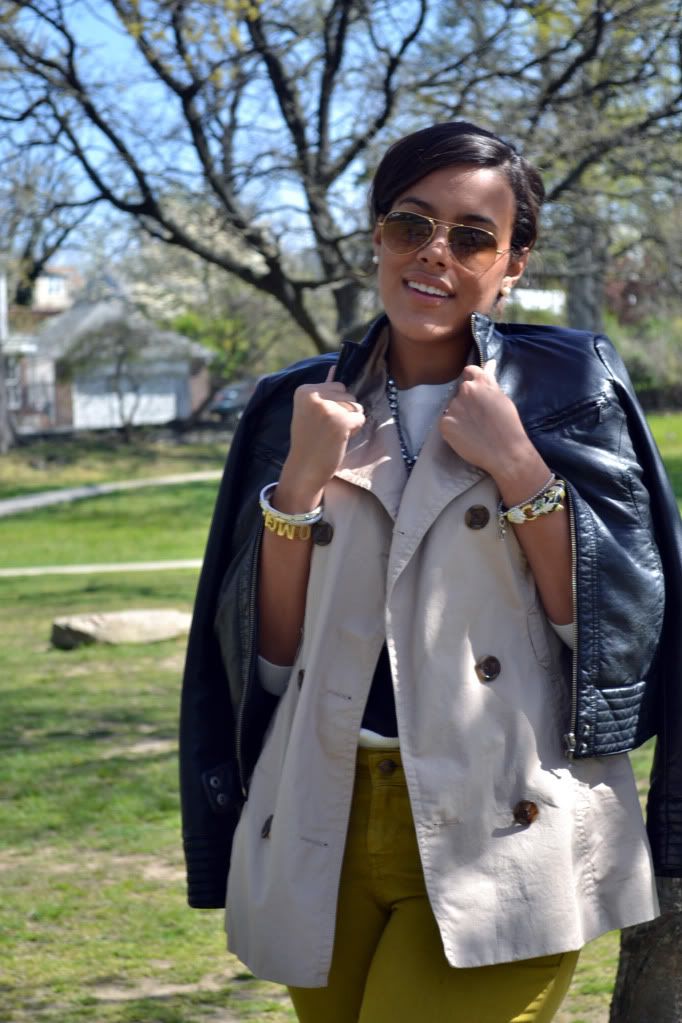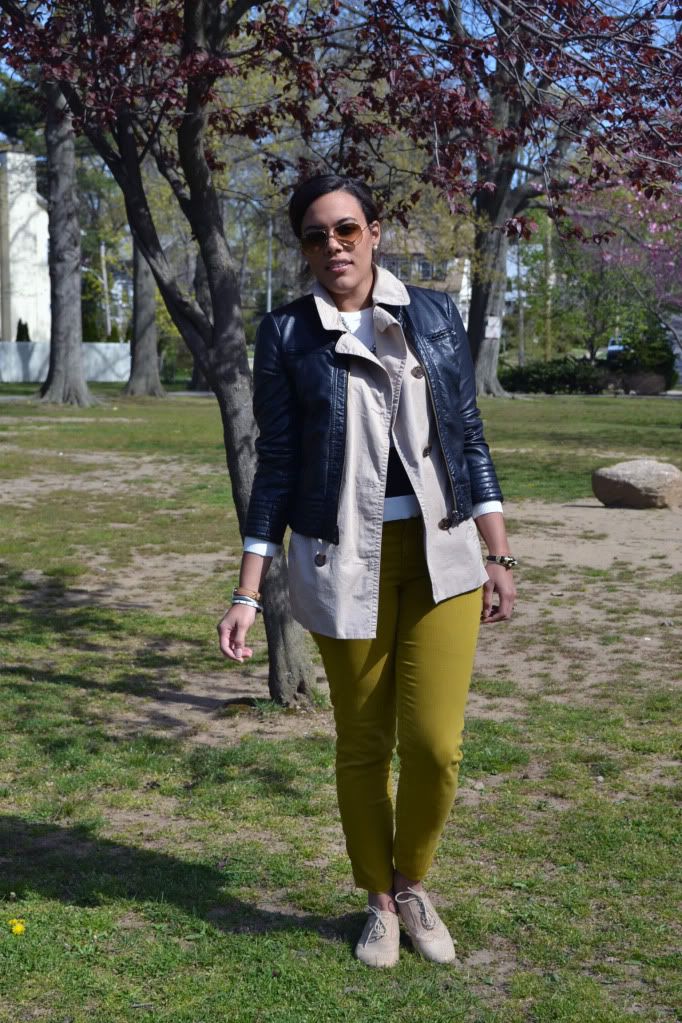 OLD NAVY Striped Sweater, FOREVER 21 Trench Vest + Jeans, THE LIMITED Faux Leather Jacket, STEVE MADDEN Oxfords. Accessories: RAY BAN Sunnies, Assorted Bracelets.
 If you follow me on Twitter and/or Instagram, then you know that I've been quite the busy bee. Remember when I promised you guys some details here? Well here you have it...
 The first and most exciting news is that I got my first "real" job. After interning for three months, I couldn't see myself doing anything else (for now, anyway). Needless to say, I was thrilled (read: a hot mess) to find out that I'd be staying with the company. I'm now a firm believer that hard work and dedication really does pay off. And, believe me, there's no better feeling than waking up every morning and looking forward to doing what you love most.
Naturally, as soon as I got the job, I decided it was time to move into my own little space. And so I did, which explains the lack of posts lately. Once I get settled in and finish decorating, Style Operator will be back on its regular schedule.
Oh, and before I forget, a huge thanks to my baby (I mean big girl, but not really!) cousin Ashley Rose for taking these pictures!