the "carrie" flower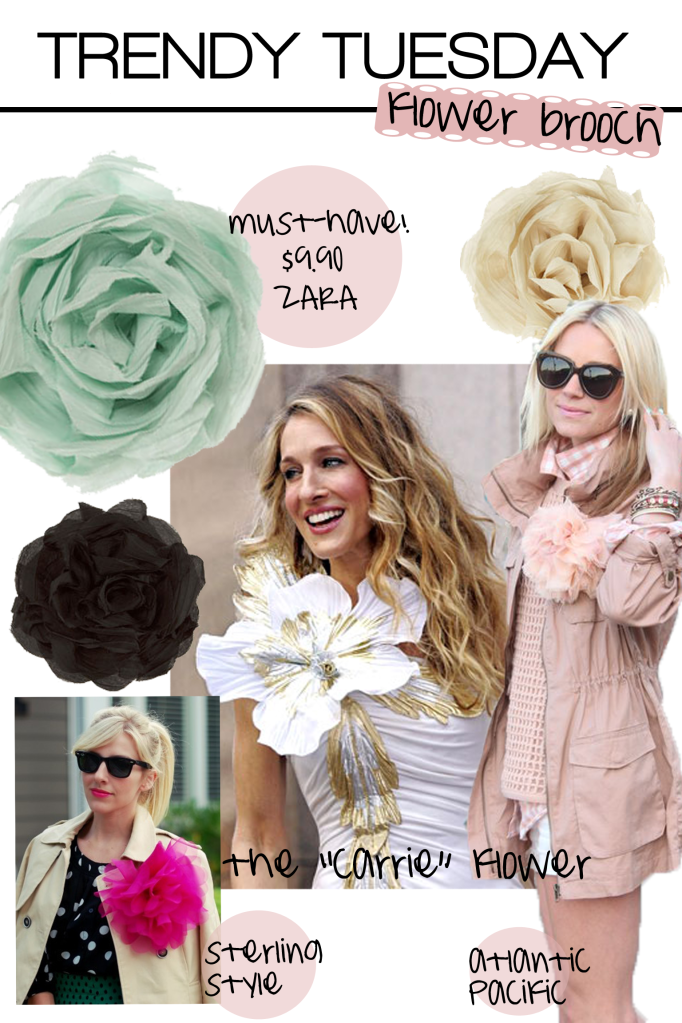 After making several appearances on Sex and the City, the flower brooch was dubbed the "Carrie flower" (and rightfully so!). Still, years later, it's everywhere in all different materials and sizes, high and low end-- just in time for Spring!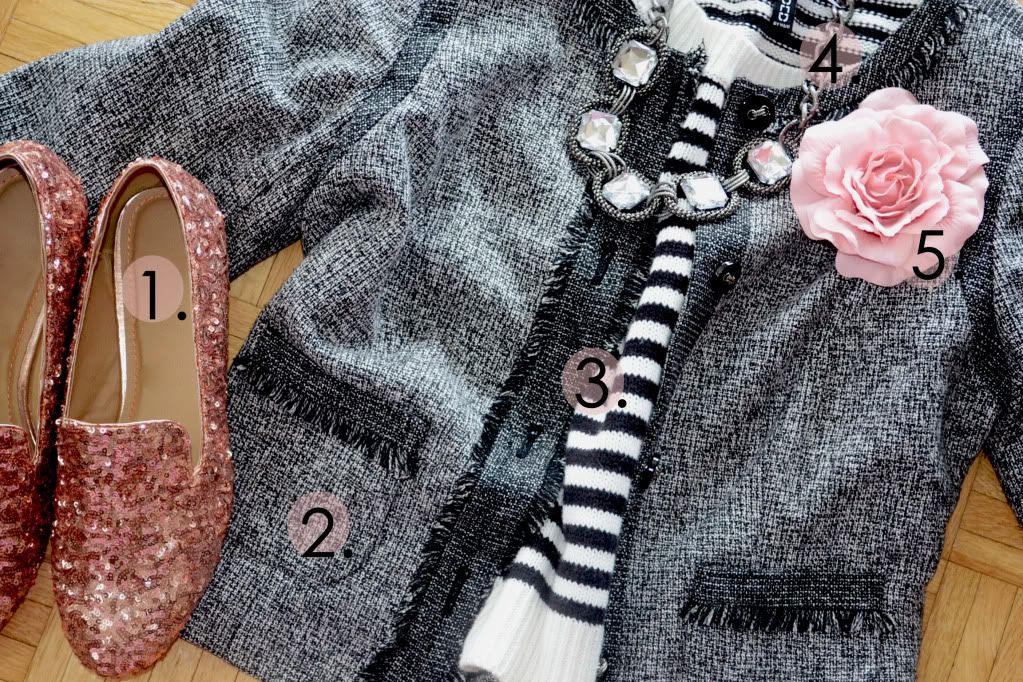 1. FOREVER 21 Sequin Loafers, 2. THE LIMITED Tweed Jacket, 3. H&M Striped Sweater, 4. Random Boutique Necklace, 5. H&M Flower Brooch 
I finally caved in and gave this trend a try this past week after purchasing this brooch at H&M for under $5! And since I love a good dose of juxtaposition, I can't wait to style it with some menswear inspired pieces. Now, I just have to get my hands on some more...